Pipe & Joint System
Pipe joint is system is a smart, dynamic and flexible modular assembly system consisting of plastic coated steel pipes and metal joints. The system is so flexible that it can be made into various types of racks, trolleys, workstations, gravity flow racks & even light duty machine structures. The wide variety of available joints make the system flexible to be quickly moulded into any shaped bends making the system suitable for a variety of lean systems. Some common examples where this system can be used are:
Workstations
Packing tables
Fitting stations
Assembly stations
Production lines
Carts & trolleys
Flow racks
Storage Racks
Roller conveyors
Cell feed systems
FIFO picking systems
DIY stores
Kitting systems for parts
Notice boards, sign holders, safety signs
This system can find use in numerous applications, all it requires is a little imagination !!!
System Components
Goblin Pipe
The pipes of the system have a diameter of 28 mm. The pipe is made by a steel pipe with an internal anti-rust coating and an external bonding of ABS/PE. An option of anti - static black external coating is also available.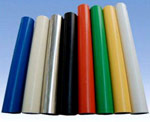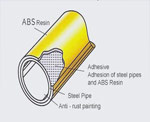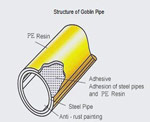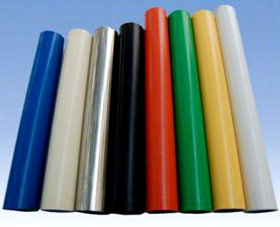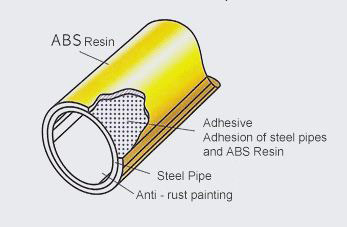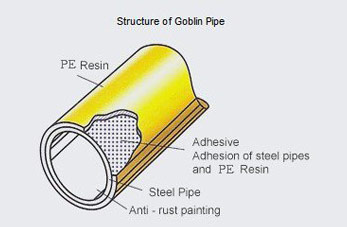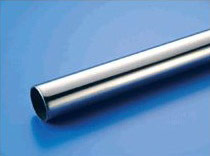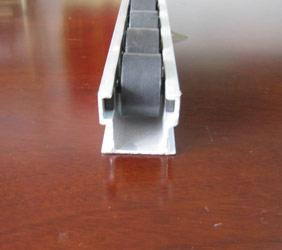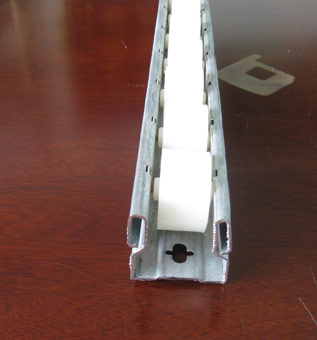 The external coating creates a beautiful finish, optimizes the strength of the steel pipe, increases the clamping force of the joints and protects the products from contamination. The resin used for coating has excellent durability, impact resistance and is light weight.
The standard thickness for general applications range from 0.8 mm to 1.2 mm.
For heavy duty applications, thickness of 2 mm is also available.
NICO Pipe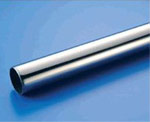 In places with frequent spillage of solvent, cutting oil and other greasy materials chemical reactions with the resin coating of goblin pipe is a threat. Under such conditions it is advisable to use NICO pipe. The NICO pipe is made by treatment of Nitrogen, Carbon & oxygen with the external surface of the steel pipe giving a brightly finished surface.
Joints



A wide variety of ideas and shapes can be realised with the help of the range of joints. The joints connect the pipes and are available in configurations: angled, parallel & hinged. With very little effort pipes can be clamped with these joints using only a simple allen key. The joints are available in finishes of black and nickel coating.
Roller tracks/ Roller Placons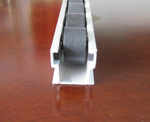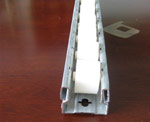 Our roller placons are formed from galvanised steel frame, so as to resist twisting and provide a solid axis for efficient material flow. The rollers are durable and well suited for different loading conditions.